Saints and Strangers: True Stories of Thanksgiving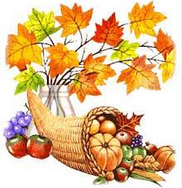 As a storyteller I have a themed program called an evening of Saints and Strangers, the true stories of Thanksgiving. The history of that time had a lot of weird little twists. Things like the hidden graves, the printing press that saved the ship, and the potentially deadly three-way standoff that inspired a crucial document for the creation of our country. If you get a chance, do some research. There was a lot interesting stuff going on!
And have a wonderful Thanksgiving!
P.S. Tell some stories!