Home
True Thomas the Storyteller: Believe in the Power of Story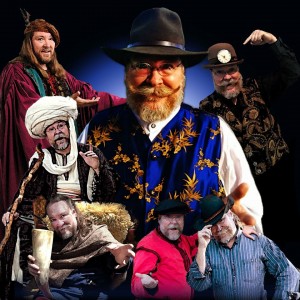 True Thomas is a professional storyteller, public speaker, creative coach, published author, and ULC minister (plus, a professional Santa!) based in Southern California.
True is known for his wide repertoire (from multi-cultural traditional to sci-fi and fantasy) and his exciting style for folks of all ages. His specialties include researching and creating unique storytelling personas who educate and tell stories, first person. When the Getty Museum wanted stories for their Illuminated Manuscripts exhibition, True packed the house. He's kept audiences from executives to cops, and from patients to pre-schools, enthralled in storytelling magic.
True leads workshops, seminars, and provides tailored consulting. He's taught storytelling to Disney animators, and continues to work with a wide variety of clients including corporations, religious institutions, non-profit organizations, and mental health companies, among others. True is an excellent speaker and consultant who has helped many focus their mission, inspire people, and get their message out.
If you need a powerful storyteller, innovative speaker, or creative sparkplug, you need True!
Contact True